27oct4:00 pmM's Crystal Chamber Music Concert
Event Details

Where: Glam, No.5 The Bund (corner of Guangdong Lu) 广东路20号(外滩5号)7楼

When: 27th October 2019 – 4 pm

Tickets: 150 rmb includes a drink, Students 85 rmb.

We use Yoopay as our ticketing service, please turn off your VPN if you do not see the ticketing widget below: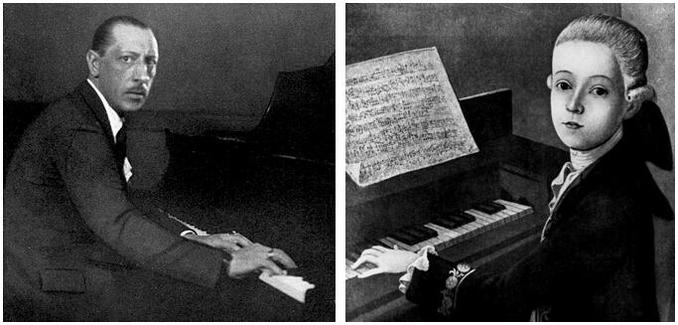 Stravinsky Mozart
For our October 27, 2019 chamber music concert at Glam we will hear masterpieces from the 20th and 18th Centuries. First on the program is Igor Stravinsky's ever-popular modern morality play The Soldier's Tale (l"Histoire du soldat). We will hear Stravinsky's own trio version for piano, clarinet and violin played by members of Ensemble Les Amis-Shanghai (ELA) made up of faculty from the Shanghai Conservatory of Music. Ending the program is one of Mozart's towering chamber achievements, his g-minor String Quintet played by the Han Quartet, again made up of professors from the Conservatory and with our own Professor Jensen Lam as special guest on the viola.
The Soldier's Tale is a theatrical work composed by Stravinsky in 1918 to be read,
In 1787 and 1788, Mozart twice paired back to back masterful works in G minor and C major. The first were the string quintets in G minor and C major, the first of which we will hear today. The second two in 1788 were none other than his most popular and potentially greatest symphonies, the G minor and the C major the latter more popularly known as the Jupiter. Mozart often turned to the key of G minor to express sadness or tragedy. It is the only minor key used as the primary key in all of his 41 numbered symphonies. The G minor quintet is in four movements and adds a viola to the string quartet make up a fifth instrument for the quintet. The first three movements are serious in tone and it is only in the last movement where we get relief from the pervasive sadness with its the ebullient and carefree finale. This contrasting finale is in the true spirit of the Classical Era where stress and tension from the earlier movements are relieved through the resolution of a lighter, happier ending. In this way, the era's desire for emotional and aesthetic balance, a golden mean, is achieved.
Over the years in our chamber series we have been regaled many times by the superb musicianship of ELA -Shanghai and the Han Quartet. Our musicians this time from ELA will be Xiangjun Yu on the piano, Cong Li on clarinet and Shuting Wu on violin. The Han quartet is made up of Weimin Zheng and Shuting Wu on violins, Nian Liu and Jensen Horn-Sin Lam (guest) on violas and Yan Pan on cello. We heartily welcome back these formidable musicians!
For those interested in a little pre-listening, I would recommend:
L'Histoire du soldat (in French with the incomparable treat of Jean Cocteau as the soldier and Peter Ustinov as the devil!):
https://www.youtube.com/watch?v=VF_Se_XKgjI
The Soldiers Tale (in English Jeremy Irons narrating and Igor Stravinsky conducting):
https://www.youtube.com/watch?v=IyAOXwIxXUE
Wolfgang Amadeus Mozart String Quintet No. 4 in G minor, K. 516 (The Budapest Quartet)
https://www.youtube.com/watch?v=WWf54pdtk2Y
Location

Glam

No.5 The Bund (corner of Guangdong Lu)