The Shanghai International Literary Festival is China's leading English-language literary festival, creating a dialogue between writers and readers along Shanghai's famous Bund. Founded and organized by Michelle Garnaut of the M Restaurant Group, each year the festival brings together emerging and established writers of all genres for a taste of the current literary landscape.
Each festival spans two weekends and includes panel discussions, literary lunches, workshops and live events throughout the week as well as kids' sessions, big names and more on the weekend. All sessions are uploaded online via the festival podcast (available on iTunes, Stitcher and Google Play).
Over the past 16 years, the Shanghai International Literary Festival has hosted over 1,000 writers and has seen some of the world's greatest writers and thinkers in conversation.
The star-studded 2018 Shanghai International Literary Festival has come to an end…which only means it's time to start getting through all of the books we picked up over the past two weeks! 
Thank you to our sponsors, friends of the M festival, our audience members and to everyone at M who made it possible! 
WEEK I
Both of Paul French's sessions were dripping in the baddest of 1940's Shanghai gossip…and packed the house like only Paul French can!
Austin Woerner & Su Wei took us on a journey through the fantastical world of The Invisible Valley, the process behind this epic experiment in translation and gave us a glimpse into their magnetic friendship.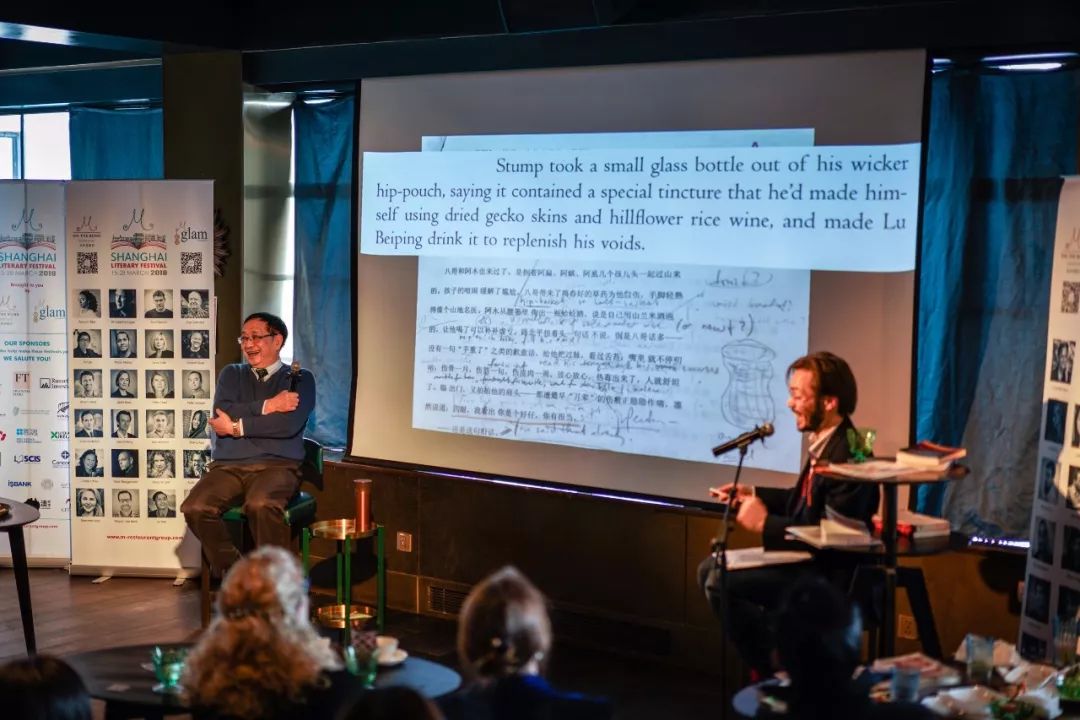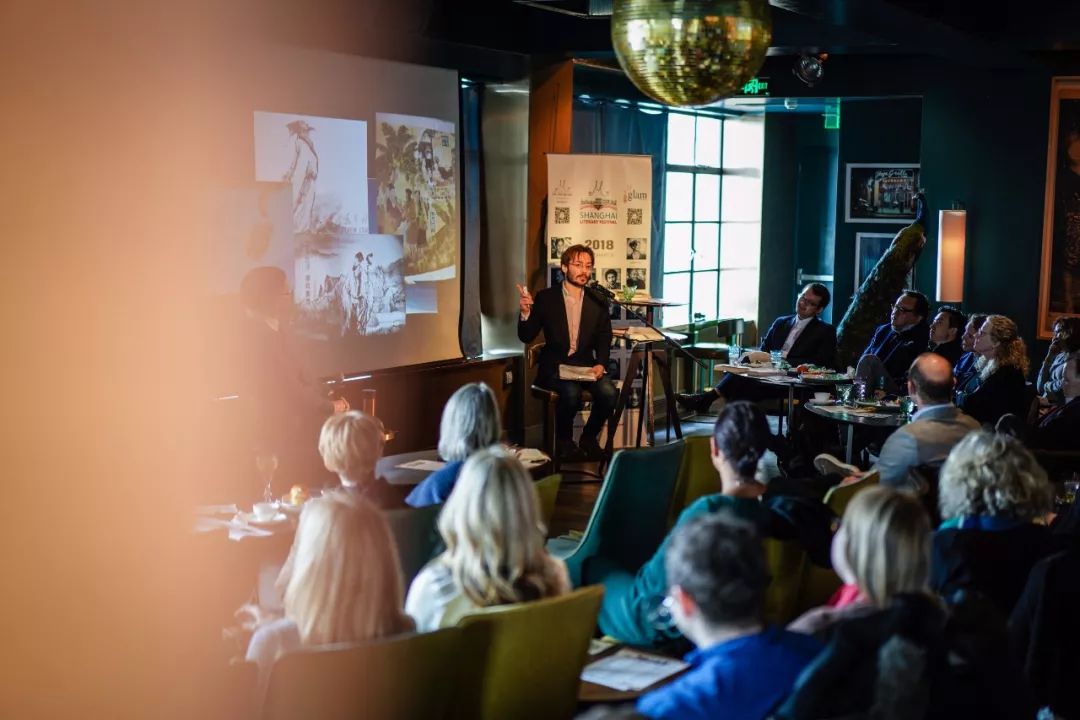 A true literary star, Geoff Dyer, was warm, generous and wry, and discussed what it really means to travel and how it ends up changing us.
Tess Johnston's no-frills approach to her experiences during the Vietnam War was humbling, fascinating and had us all in stitches.
Victor Mallet's eye-opening session on the role of the holy Ganges River and the vicious cycle it perpetuates sparked a lively discussion during the Q&A.
Laline Paull shared insight into her personal journey of writing both The Bees and The Ice and how it changed her own political and environmental awareness.
Dan Goldman's sincere approach to graphic illustration was a breath of fresh air and a true testament to the art of graphic novels, video games and the tech future.
MT Anderson shared his latest book, Symphony for the City of the Dead: Dmitri Shostakovich and the Siege of Leningrad, and the fascinating true story behind one of Dmitri Shostakovich's greatest symphonies, composed as the assault on Leningrad unfolded.
 Palani Mohan transported the audience to the barren Altai Mountains of Mongolia and presented his breathtaking photos of the punishing lives of the Eagle Hunters who live off the land.
Man Booker Prize winning author, Richard Flanagan, discussed his latest novel, First Person, along with his journey to become the writer he is today.
The Great FT Debate packed in more than 200 people for a fast-paced, razor-sharp debate on North Korea and its influence on the world. Thanks again to B5 Salon for offering up the beautiful space!
WEEK II
 Week 2 kicked off with Stewart Lee Beck's fast rewind through Chinese history from ancient kings to today's tech leaders.
Glenn Diaz discussed his latest novel, The Quiet Ones, in an intimate and personal discussion with fellow writers.
For our poetry panel, we were treated to FOUR poets–Eleanor Goodman, Alice Pettway, David Perry and Daryl Lim Wei Jie–who discussed and read from their works.
Nick Bonner charmed us all with his insight into the DPRK and the gorgeous graphics he's collected over the years. Sign us up for the next Koryo Tour!
Sheng Keyi & Charlotte Wood – through the help of Eric Abrahmsen's wonderful live translations—discussed their novels, dystopia and what it means to be a woman today.
Our Stella Stars panelists Charlotte Wood, Alexis Wright and Fiona Wright showed us how strength and power can be achieved through writing and how they give voice to the otherwise voiceless.
Alexander Weinstein sent shivers down our spines with his short-story collection about AI gone haywire and what our world might look like in the near future…scary stuff!
Aaliyah Bilal illuminated the oft-forgotten Black lives in the early 20th Century in Shanghai.
Ayse Kulin gave us all inspiration by showing us the lives she followed to write her novel, Last Train to Istanbul, and her own story of becoming Turkey's most successful author late in life.
Prolific Aboriginal writer, Alexis Wright, discussed her latest book, Tracker, which chronicles the life of Aboriginal activist Tracker Tilmouth.
Osamah Sami, a true performer, shared at once hilarious and poignant stories about his family's journey as refugees from Iran to Australia…and left us moved.
The Erotic Fiction Competition was a raunchy, naughty and  very liquid affair! Congratulations to the winner!
Tango charmed us with his funny, thoughtful illustrations of how he sees the world…and he even drew portraits of everyone in the crowd, lucky us!
Richard McGregor's Asia's Reckoning is an eye-opening look into the state of Asian geopolitics today and how they have shifted in the past few decades.
Sara Baume, shared her thoughts on creating art, her writing process and how she developed into a full-time writer.
Paul Beatty, a true literary genius, was effortlessly witty and blatantly honest about his craft, his life and his experiences. A true stand-out!
Robert Oliver shared his philosophies on South Pacific cuisine and how we must change our eating habits to incorporate more of what nature has to offer. The lunch was inspired by New Zealand and Samoan cuisine and was a very special treat! Thanks to Robert and M's Executive Chef, Hamish Waddel!
Peter Conradi discussed the state of Russia's role as a global player today and his latest book, Who Lost Russia.
Claire Chao shared the unbelievable true story of her family's rise to power and very steep fall during the Cultural Revolution.
Roseann Lake discussed her fascinating new book, Leftover in China: The Women Shaping the World's Next Superpower, and the heated Twitter debate surrounding it.
Lenora Chu & York-Chi Harder (moderator) discussed Lenora's book, Little Soldiers, and how the American and Chinese school system foster different skillsets and how they can learn from each other to provide children the best of both worlds.
Instagram as a career! Michael Zee of SymmetryBreakfast (770,000 followers on Insta) shared his story of how a niche idea became his life's work and how he has made a veritable career out of his gorgeous photos.